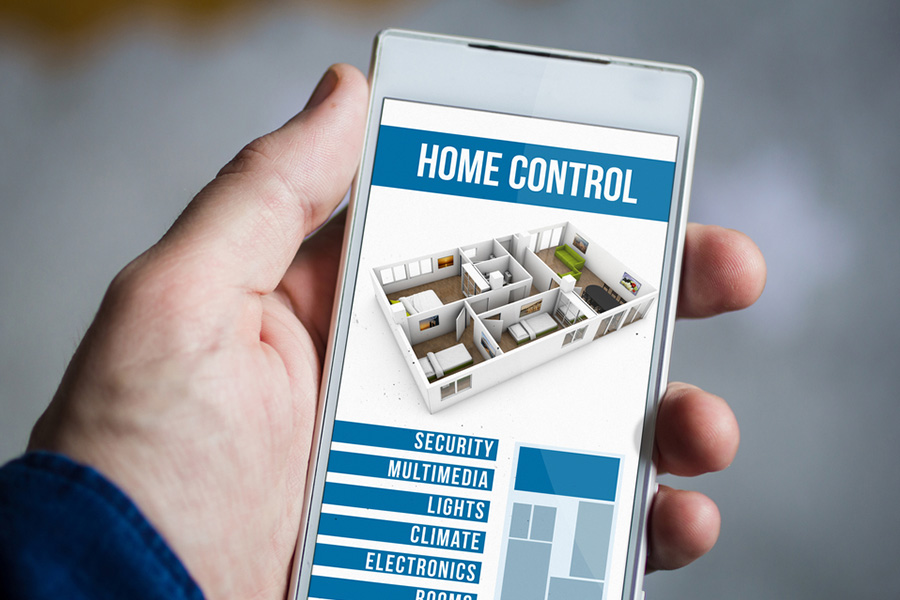 Is It Better To Use Wireless Home Security Systems In Sacramento?
It wasn't that long ago when wired components were your only choice when installing a home security system. Forget putting a video camera on a desk or governing your implements with a smartphone. With that being said, home security is much different now, due in large part to the incorporation of wireless technology. You now have a wealth of extra advantages to experience -- like system access from anywhere, components that connect and react to each other, and quicker installs. Wireless home security systems in Sacramento will protect your home while making your life easier.
What To Consider When Switching To Wireless
First and foremost, wireless home security systems must have a reliable internet and Wi-Fi connection to perform properly. If you have fast internet and a decent wireless router, you're on the right path for wireless equipment.
If you're worried about power or internet outages, search for security systems that have battery and cellular backups in place to keep you connected to your monitoring team at all times.
If you live in an area without dependable cellular or internet access, a wired system will likely be a wiser option. Or It might also be to your advantage from a monetary perspective to opt for a wired installation if you live in a house that already has wiring installed.
Advantages Of Wireless Home Security Systems
Both traditional wired and wireless home security systems in Sacramento will elevate your family's protection, which is the primary objective in the first place. However, if you prefer the idea of having the latest technology, check out these perks of wireless:
Remote access: Enjoy access to all the devices in your residence from your lighting to your thermostat directly from the palm of your hand with the ADT Control app. You have the ability to see camera footage, switch on your smart lights, and even turn on your alarm in the event you neglected to do so. If an intrusion or emergency takes place, you are able to have notifications dispatched directly to your phone.


Easy installation and customizing: Forget about the countless wires, damage to drywall, and long installs. One of the best aspects of wireless gadgets is that you may install them virtually wherever you want and with little time or effort. If you wish to update at a later time with other equipment, bringing components into your configuration is not complicated.
Communications between devices: Wireless technology makes interactions between devices a possibility with fast, bi-directional communications. You may direct your components to take action in certain situations to increase your safety and discourage home invasions. For instance, if your outdoor surveillance discovers suspicious disturbances along your home's perimeter, it can instantly direct your interior lights to engage.
Disadvantages Of Wireless Home Security Systems In Sacramento
Even though wireless home security systems in Sacramento have shown to be reliable, it's only natural if you are a little hesitant about installing one. Let's take a look at a few of the most frequent areas of concern:
Battery-powered wireless components could stop working if the battery is depleted. However, your smart implements will notify you whenever batteries need to be changed.
Sensors generally have to be positioned within a specified distance from your central command hub. ADT is able to supply range extenders in some situations to boost your flexibility.
Similar to all types of internet-connected networks, the threat of being hacked persists. The good news is that you can take action to minimize the chance of this happening by using secure passwords, never using default settings, and choosing a router with a built-in firewall. Additionally, you should only employ security components with encryption of 128-bit or higher.
Would You Like To Go Wireless? Reach Out To Your Security Experts
Are you ready to experience the benefits of the current advancements in Sacramento wireless home security? Call (916) 407-0556 to speak with the security experts at Secure24 Alarm Systems. Our experts will aid you in creating the most suitable package for your property.
Cities Served Around Sacramento By Secure24 Your Local ADT Authorized Dealer