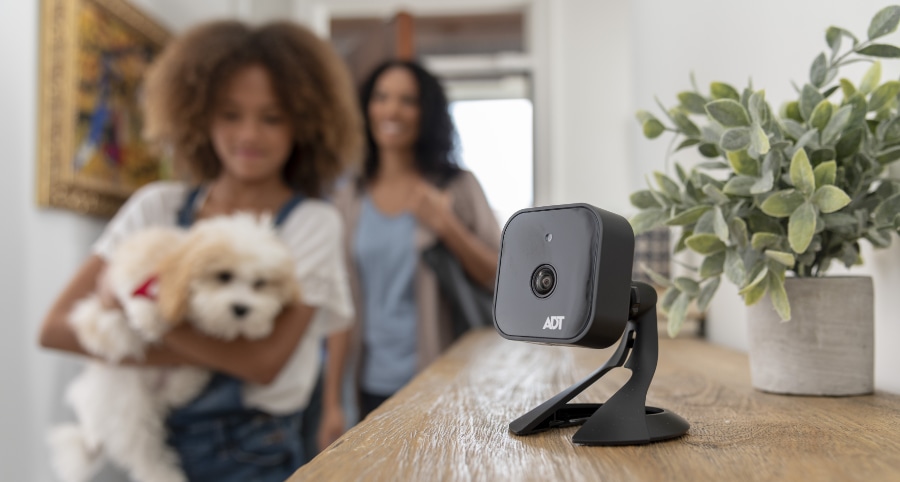 Where To Place Home Security Cameras In Sacramento?
Where are the most effective locations to place your home security cameras in Sacramento? As a general rule, there are three significant sectors of your residence for video surveillance: your main entry, the outside perimeter, and strategic interior positions. While your security installer is able to recommend where to start, here's a quick guide of where to place your home security cameras at your home.
Always Safeguard Your Main Entrance
While you might find it unlikely that an intruder would try to just walk in your home's main entryway, 34% of invasions take place near this passageway. You also have package thieves among other dangers to consider. A doorbell camera is able to manage these possibilities with crystal clear high-def, wide-angle capabilities.
Video doorbells are even more beneficial as you have the ability to converse with people who approach and engage the doorbell. Through your cell phone app, like ADT Control, you can answer each instance with 2-way talk and live feeds and look like you're home. When a person begins doing something criminal, you will have your video doorbell automatically document the event on video and send it to your smartphone through a text.
Get the Most Coverage Possible With Your External Video Surveillance
Where to place home security cameras outside your residence can be a daunting assignment. Thankfully, there are a few beneficial tips to make sure your property is well protected.
Corners of your Sacramento home offer an impressive viewing angle, seeing two parts of your exterior.
Right under an overhanging eave or into a bit of siding or exterior trim are ideal locations for surveillance devices as they will be partly obscured by the edge of your house.
Above your garage, because the garage door is a more enticing access point for intruders than you'd think!
Over a patio or rear door -- or any entryway that can't be seen from the road.
For each installation, you should always trim away any overgrown plants or trees that might obstruct your ability to see clearly.
Suggestions For Getting The Best Results From Your Interior Cameras
You have a wider range of choices on where to place home security cameras inside your residence in Sacramento. However, the added flexibility results in there being more factors to think about:
Windows and Sunlight: Although it's wise to ensure your windows are closed and locked, the natural light that enters via a window may cast a glare on your video recording. Aim the lens away from direct sunlight to circumvent this issue.
Use Your Height Advantage: Similar to an observation deck, a surveillance device positioned in an elevated area will provide a more panoramic view. Consider putting your cameras above bookcases or attached to the upper reaches of a wall.
Prevent Access by Children and Pets: Your surveillance system won't have the chance to safeguard your home if anything happens to it. Set your indoor units in locations where little ones and house pets have no ability to interact with them. Consider mounting or another means to secure them to ensure they won't wobble if inadvertently knocked into.
Houseplants and Decor: The greatest security camera won't help you much if you've got a plant obstructing the field of vision. But it's important to note, decor or foliage also have the ability to conceal your security equipment. Just be careful they don't impede the view!
Turn to Secure24 Alarm Systems And Find the Right Place For Your Home Security Cameras
If you want the right placement of your home security cameras and other security equipment, use the experts at Secure24 Alarm Systems. Let us customize the ideal plan for your whole house -- safeguarding all areas. Just call (916) 407-0556 or complete the following form to arrange a consultation.
Cities Served Around Sacramento By Secure24 Your Local ADT Authorized Dealer